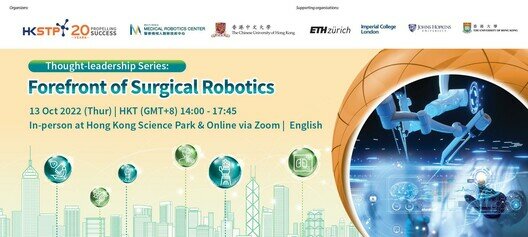 13 OCT, 2022 | 2:00 pm - 5:45 pm
INNO2 (2/F, Building 17W, Hong Kong Science Park) & Online via ZOOM
OVERVIEW
With the advancement of AI, imaging and robotic technologies, novel robotic-assisted surgical procedures and therapeutic methods are transforming medical diagnosis and treatment solutions.
The Multi-Scale Medical Robotics Center (MRC) was established in April 2020 by the Chinese University of Hong Kong, serving as a synergistic platform for clinicians, engineers and researchers from top-notch local and overseas universities to work together and forge new ways to translate biomedical engineering research innovations into medical practices.
In this event, distinguished speakers from MRC research teams will share their impactful research with a strong emphasis on clinical translation and direct patient benefits.
Registration: https://hkstp.wufoo.com/forms/rzet25r15jl4pc/ (Closed)
Rundown and Speakers' Bio: https://bit.ly/3xO9epV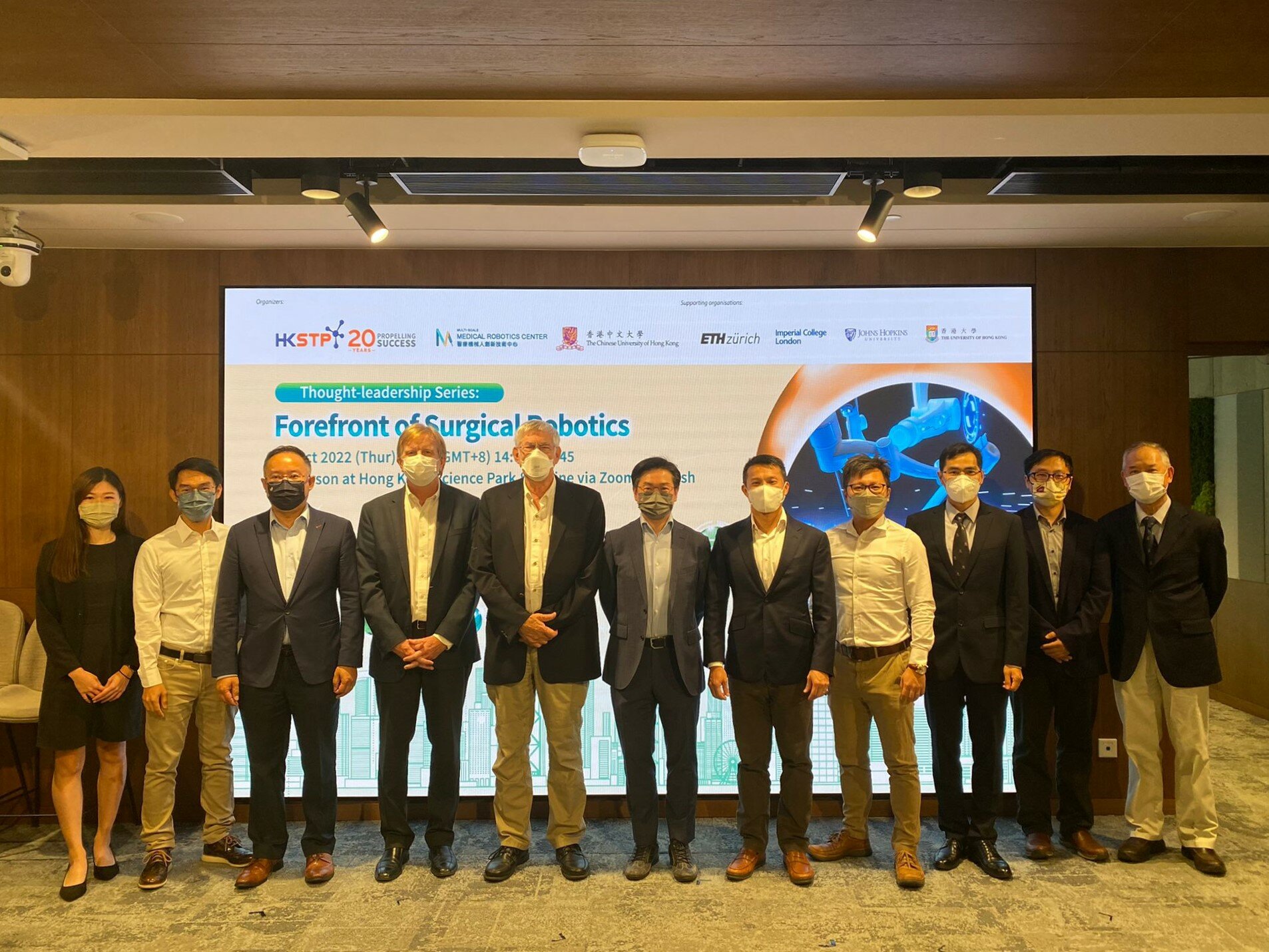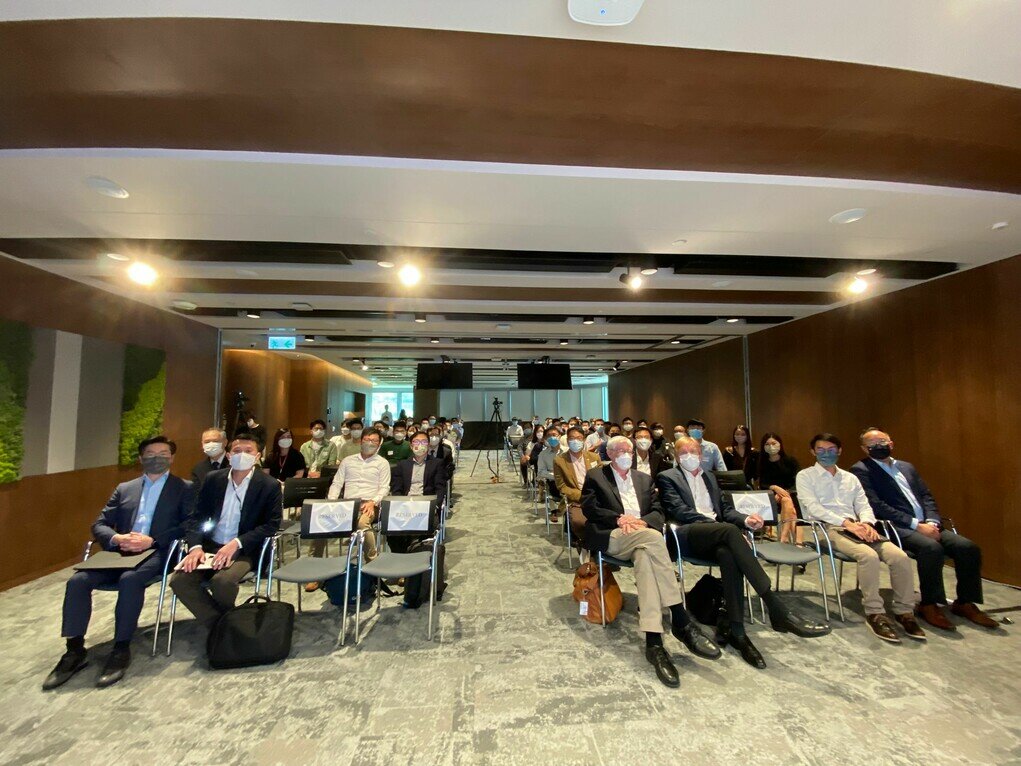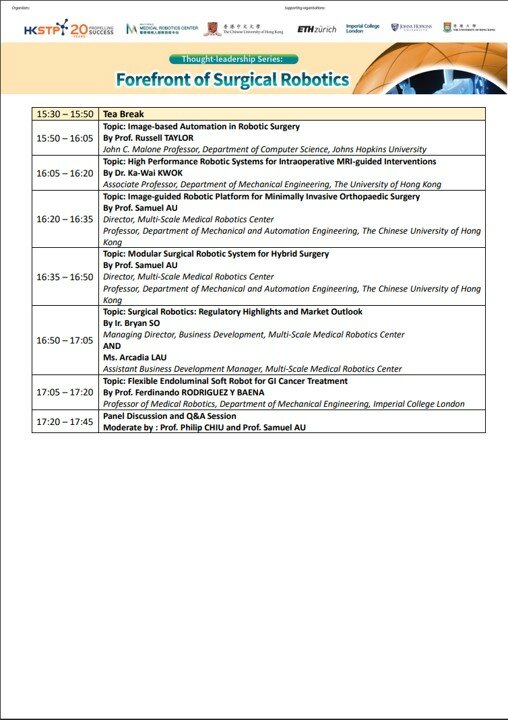 ---